Field Day update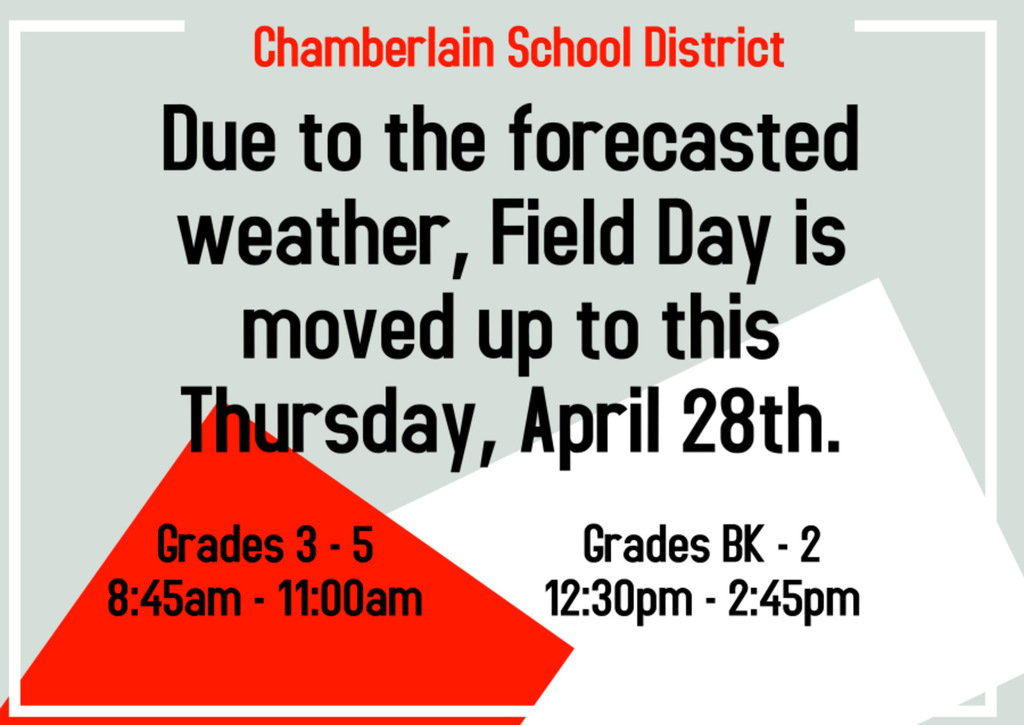 Field Day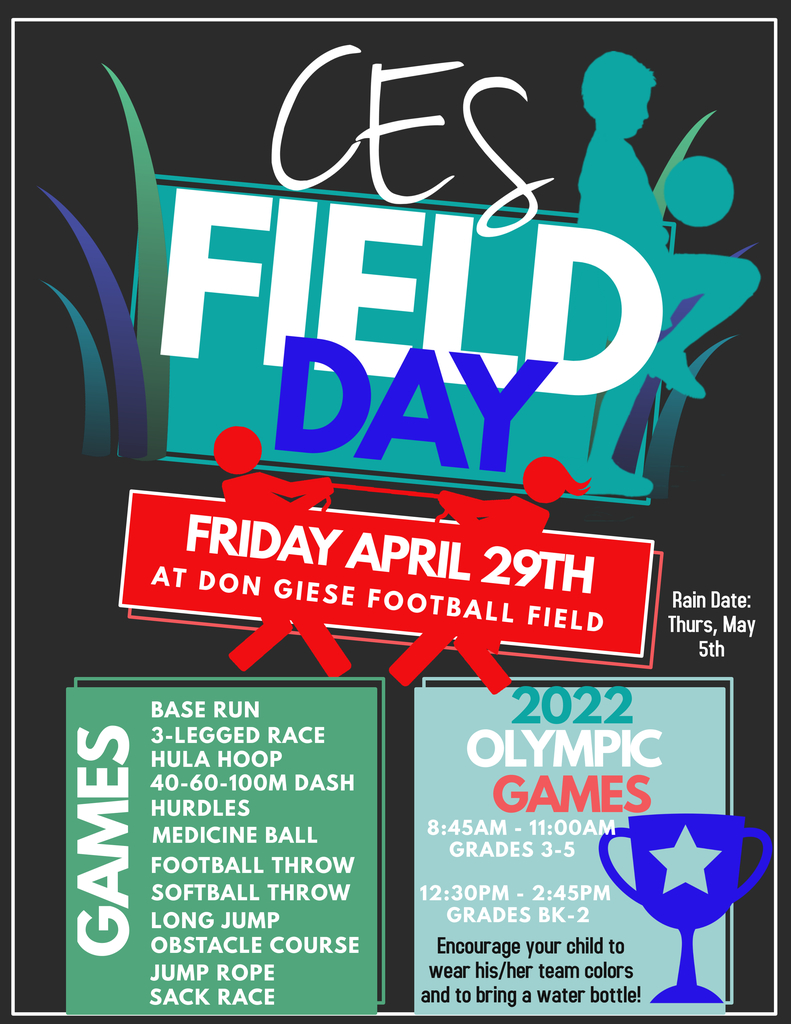 Math Carnival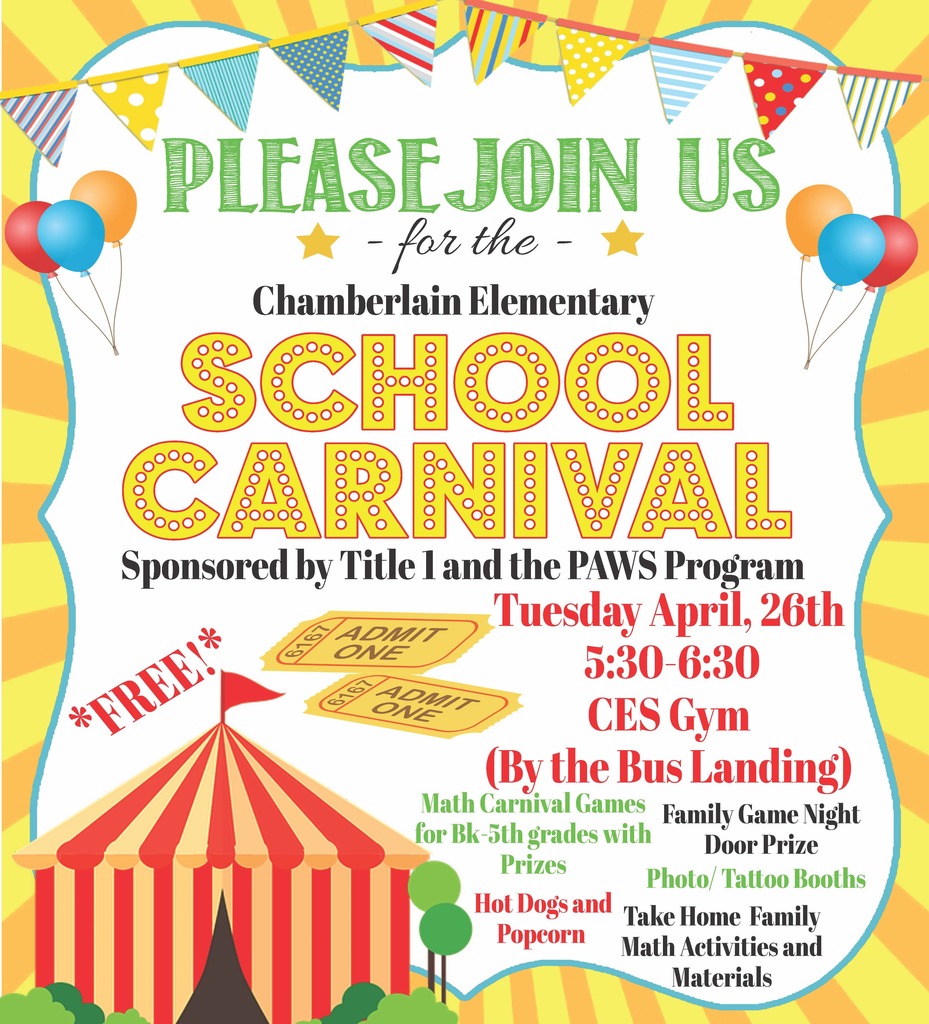 Please join us!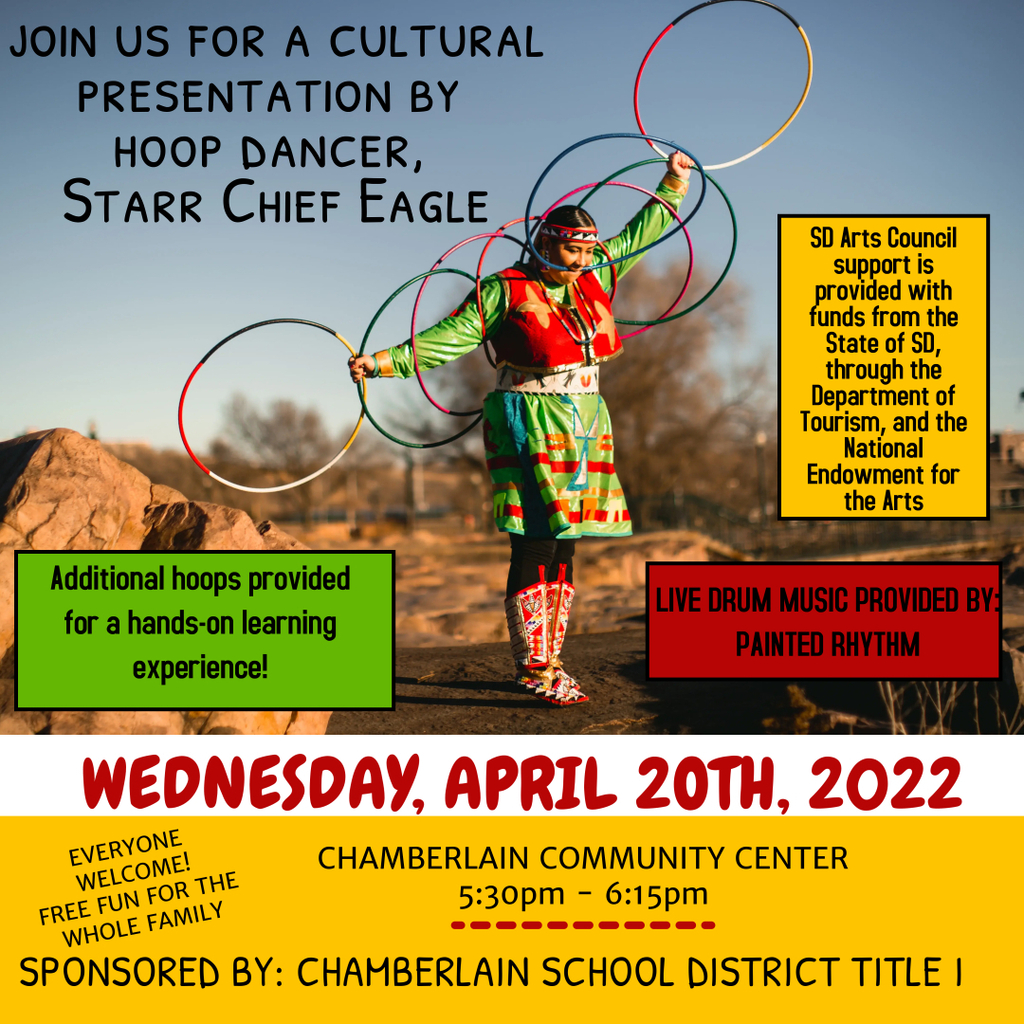 Grandparent's Day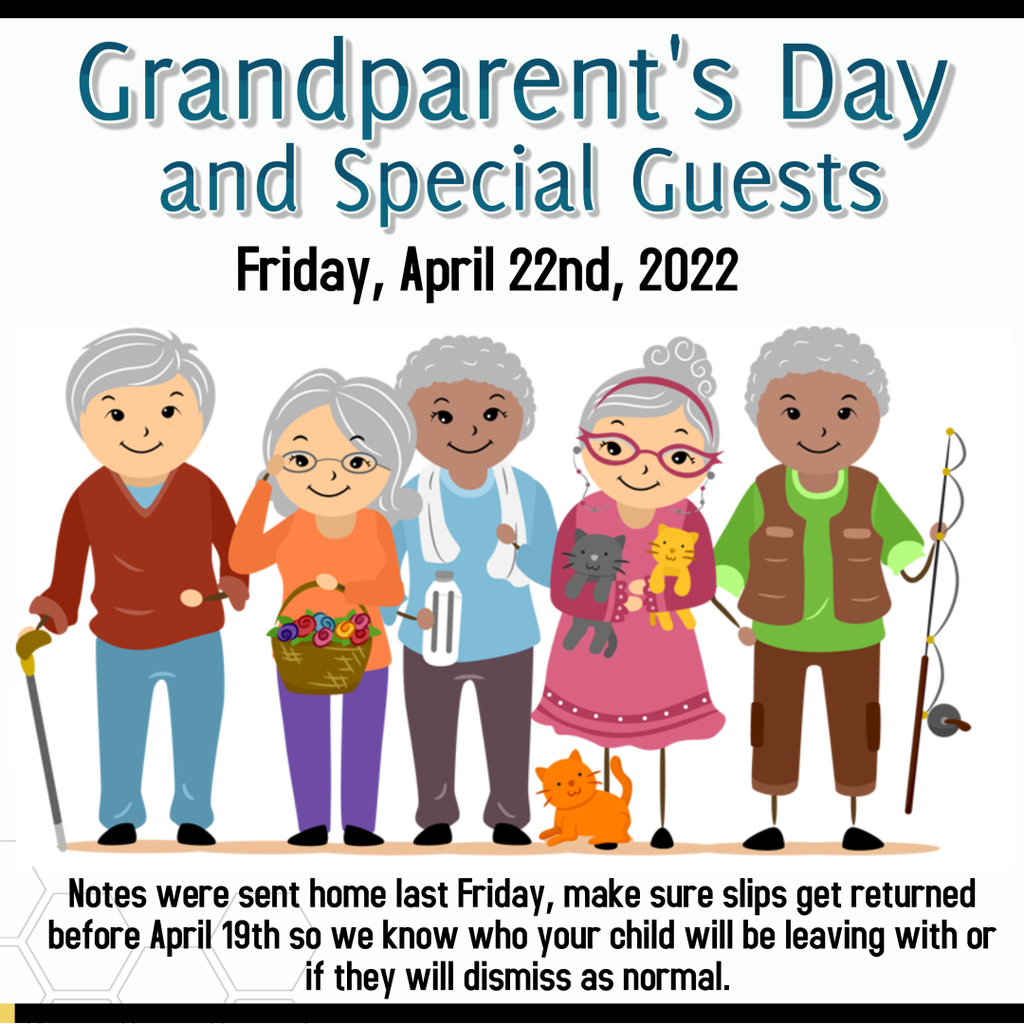 Field Day 2022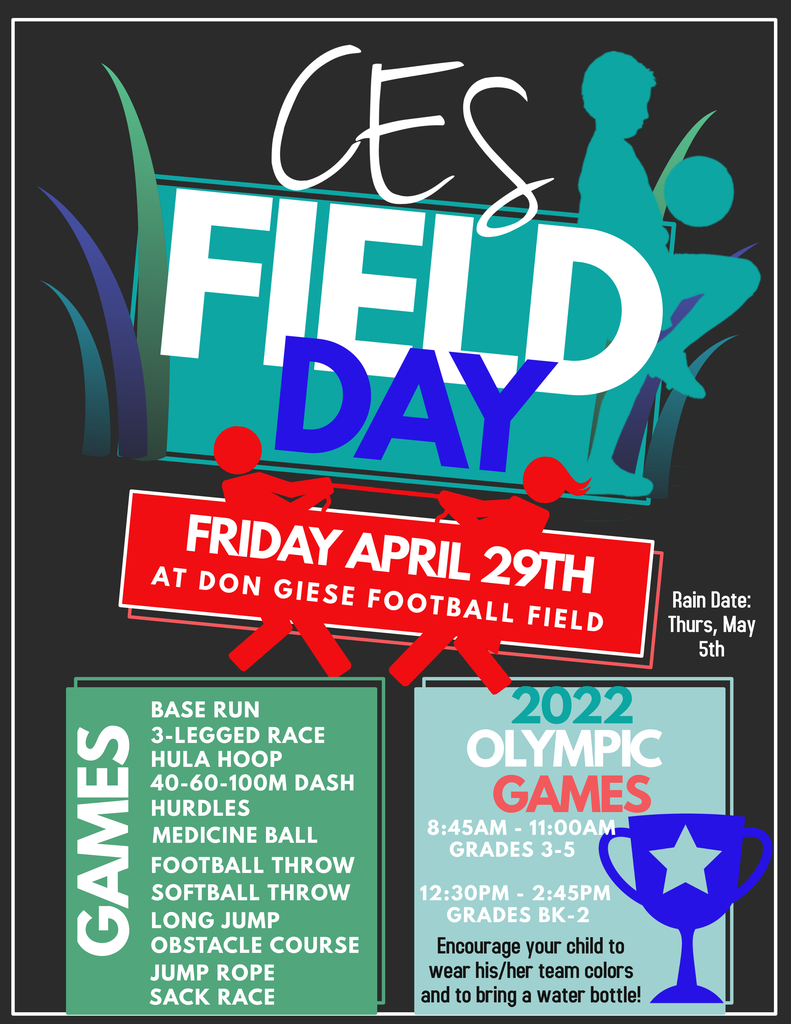 There was one happy young lady awaiting Mr. Purdy's arrival today! She was clapping in excitement when he entered. The look holding those scissors cutting his tie says it all!! It's great to see the excitement from the PBIS awards!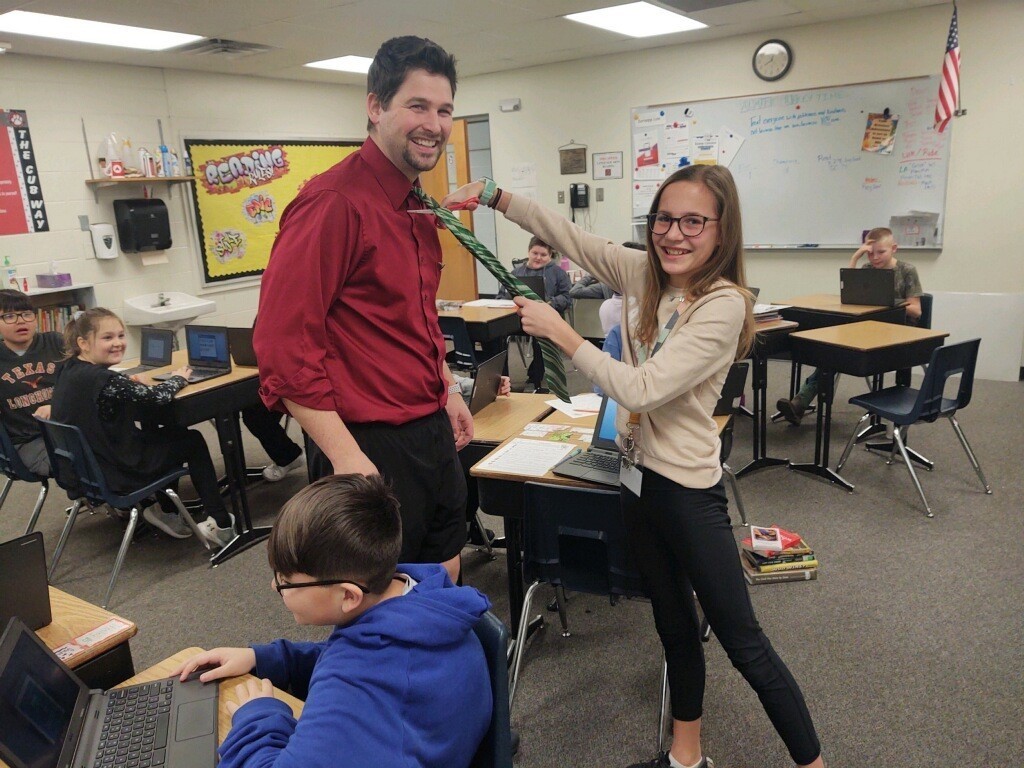 1st grade is getting more education about eggs today! We learned about candling eggs to find out which eggs are winners, quitters, and yolkers today. We looked at an egg from the incubator, and then the students practiced with plastic eggs.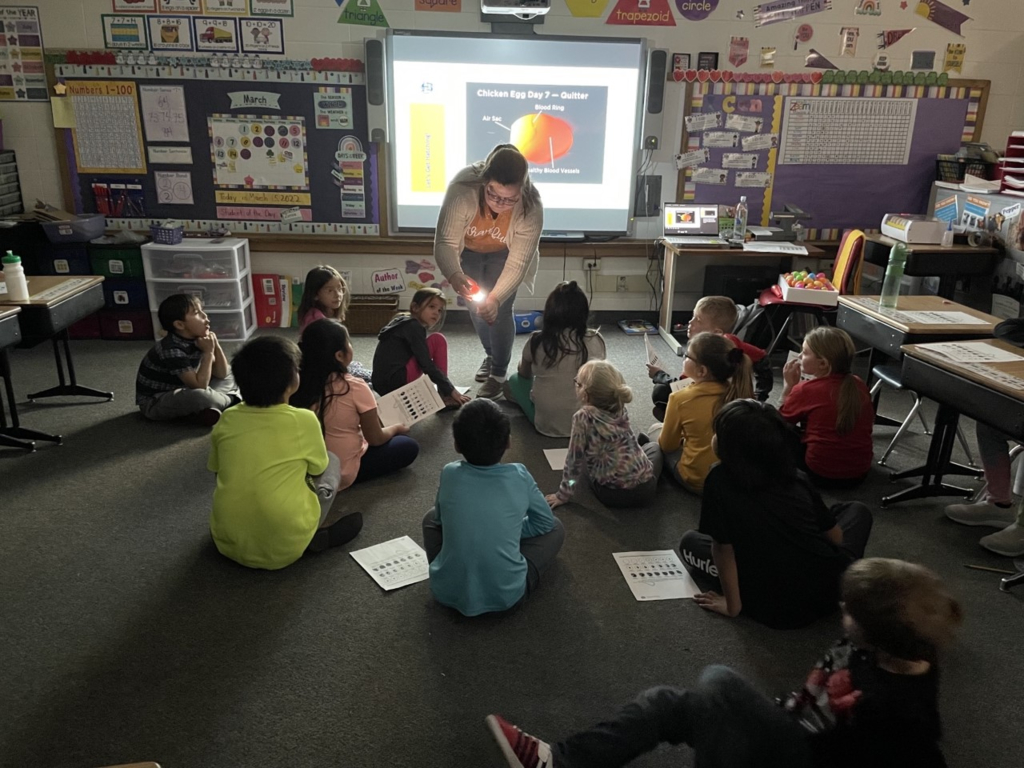 Early Dismissal - No School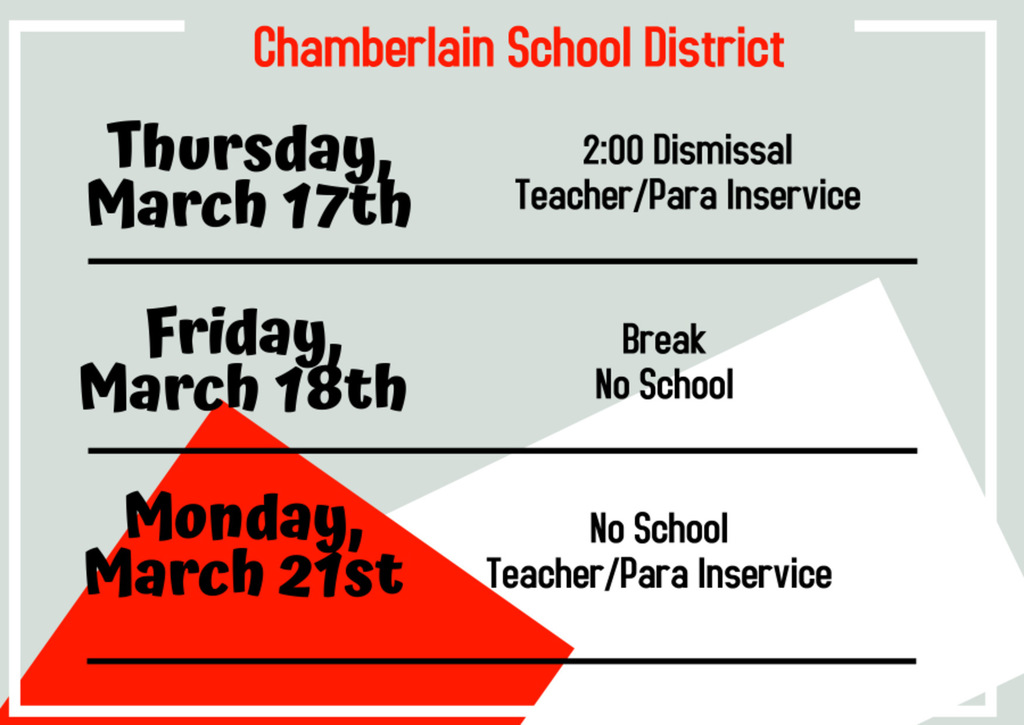 1st grade began a project today! They all have incubators with live chickens and ducks in them. They will have them in their room learning about the life cycle of the chickens! The SDSU extension is where the curriculum is coming from, but the eggs came from the Brule County 4H Club. The students were very excited this morning when the eggs arrived and have been asking great questions!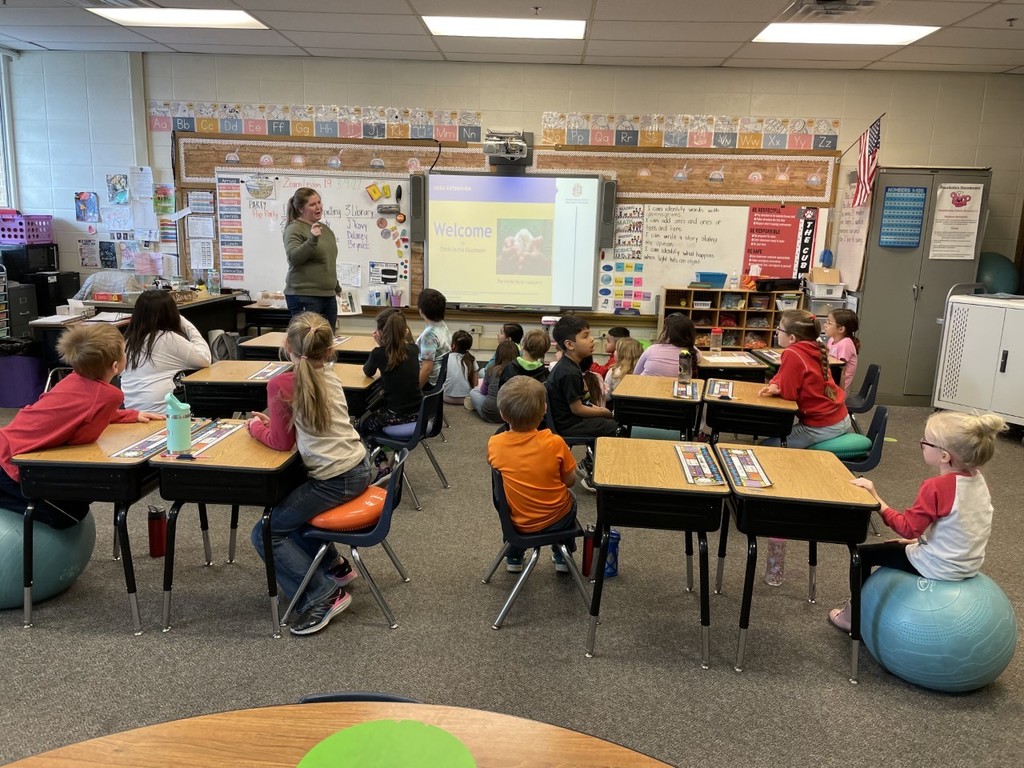 We had more PBIS rewards earned last week! It is exciting watching the students light up with enjoyment as they get to cash in on their reward! Mr. Thaler was a great sport and got his tie cut!

CES has 12 students between 4th and 5th grade participating in the Elementary Festival Choir today! They have been rehearsing and dedicating extra time outside of school in preparation for their concert this afternoon! Thank you Mrs. Olivier for providing students an education past the walls of the school building!


Please share with any families that may have a child ready for Kindergarten. The sign-up link is open!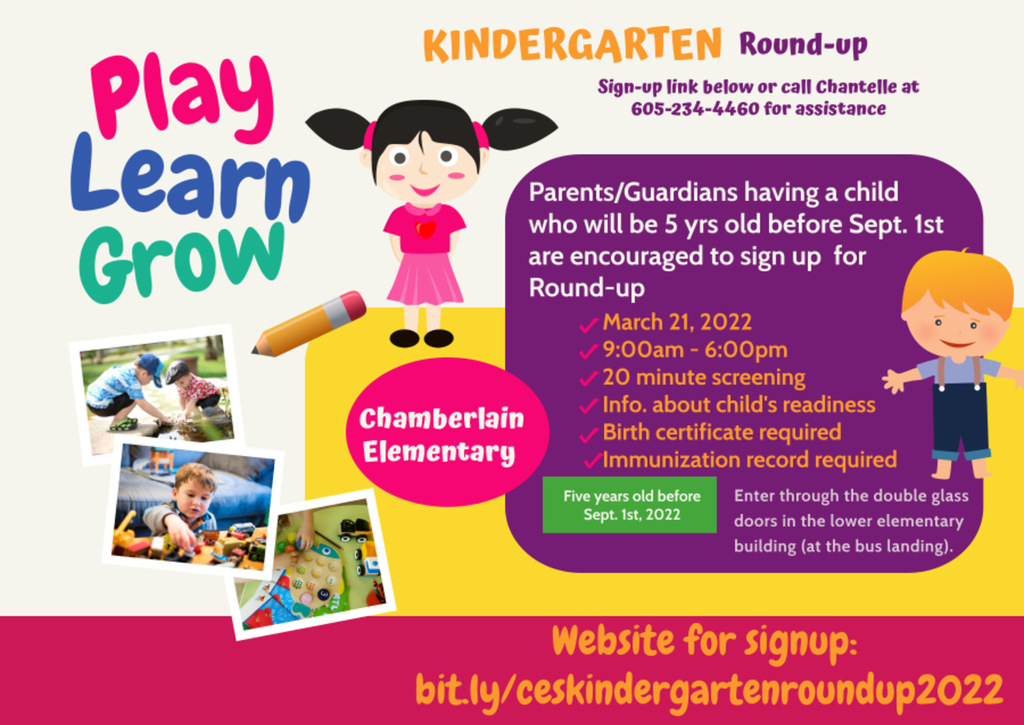 The Chamberlain School District has chosen it's 2021-2022 Teacher of the Year! Congratulations to Mrs. Amber Stone on receiving the award this year! There were many deserving applicants throughout the district. Mrs. Stone was surprised by her family, students and colleagues this morning with the big announcement! We're extremely proud of Mrs. Stone for all she does and continues to do for the staff and students!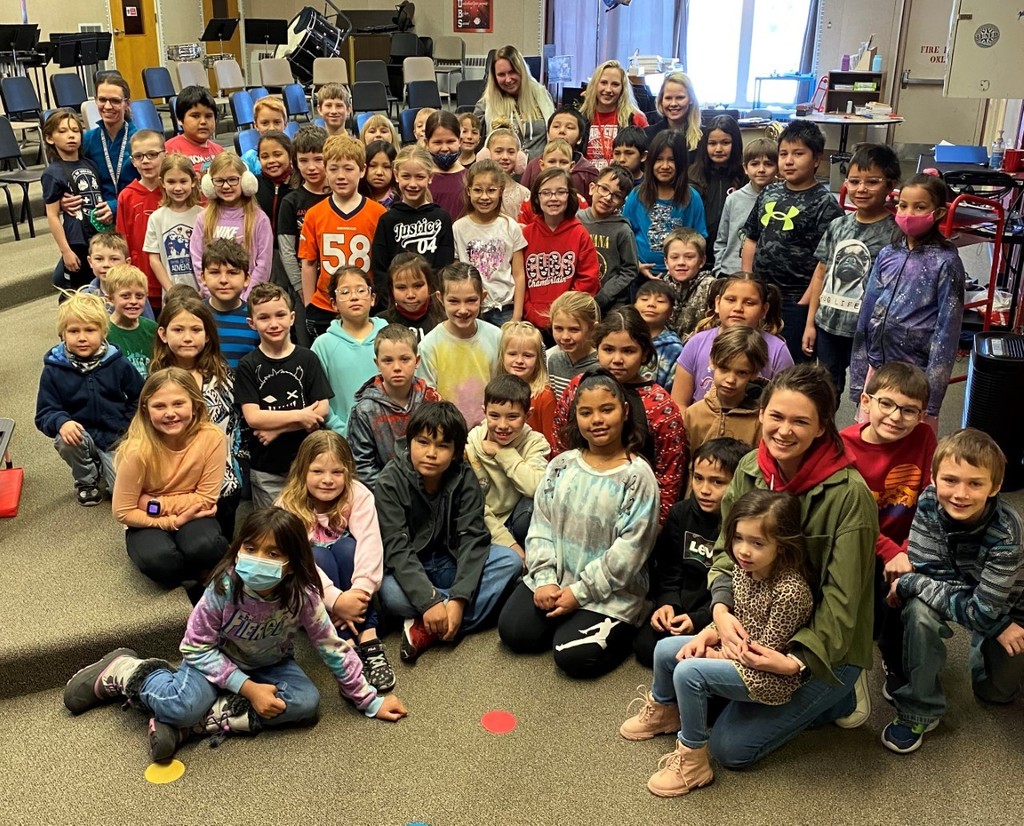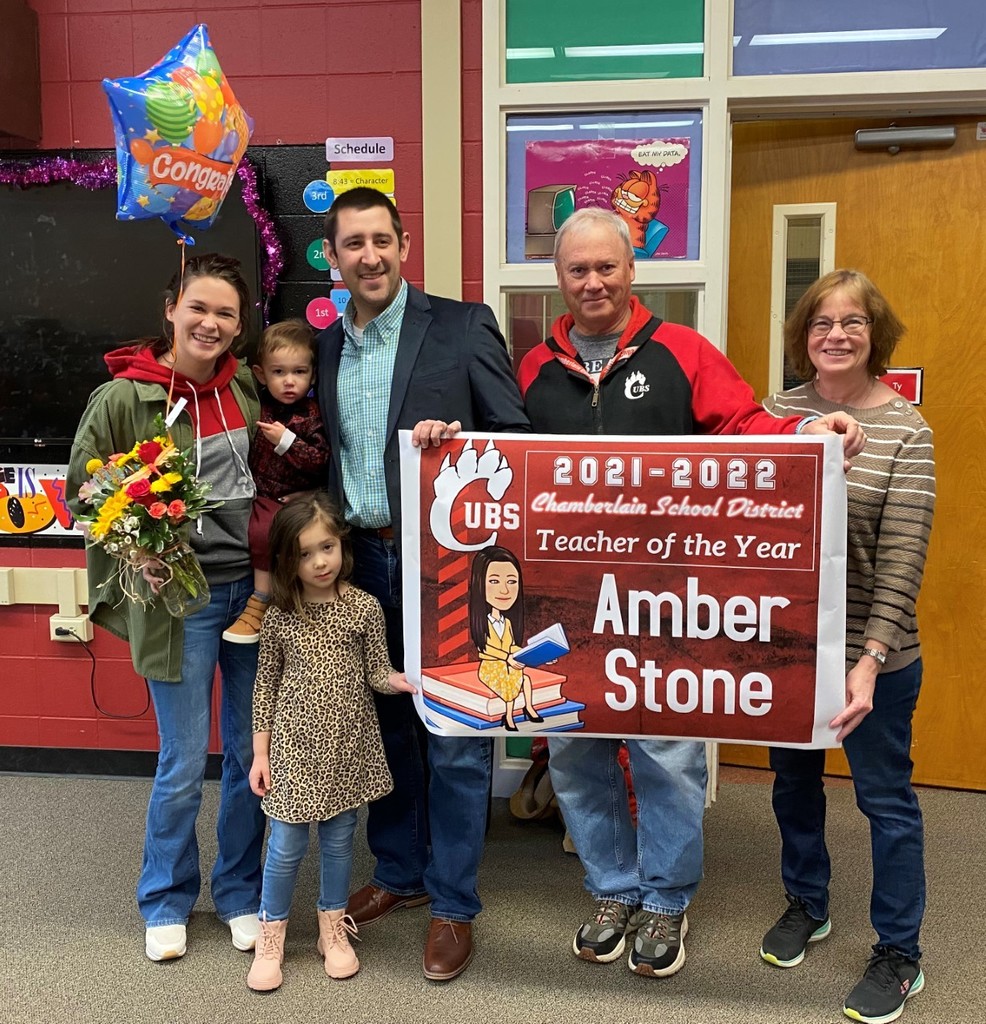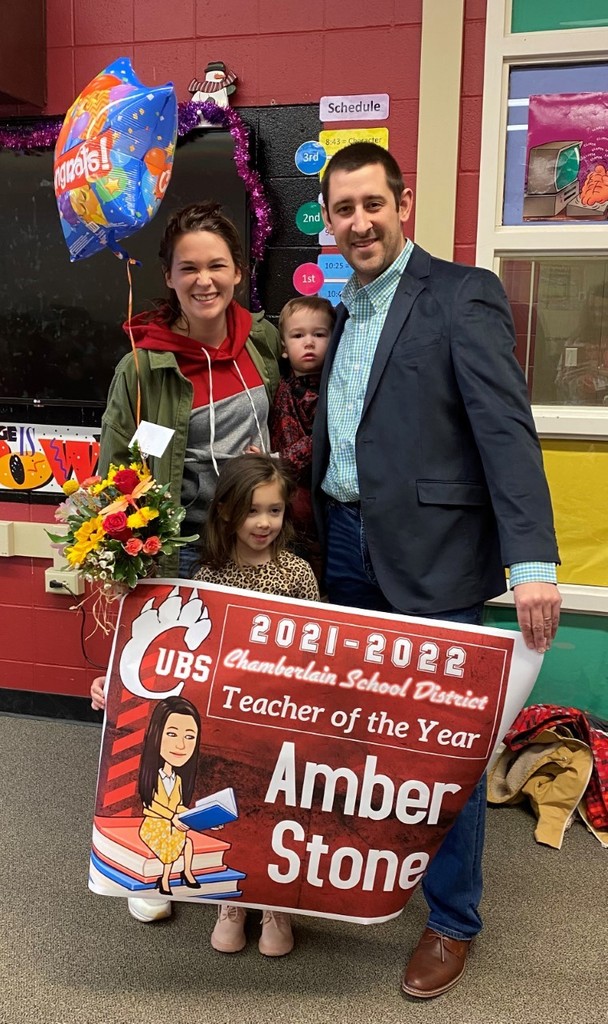 The Chamberlain School District will be two hours late tomorrow, February 22, 2022. There will be no morning PAWS.

Nothing better than ending the day with an assistant principal who isn't afraid to work hard and have fun! It was great to work and play for his PBIS reward this afternoon!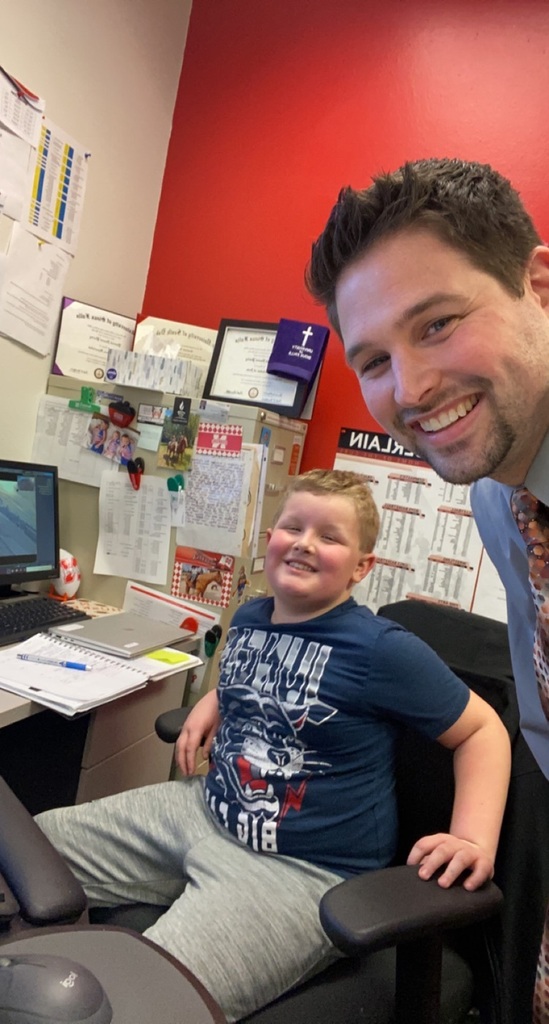 Another break and it was a lot of listening for me. She was so excited and wouldn't let me talk she had so much to say and tell me! It was a fantastic juice break and I love she chose her PBIS reward with me!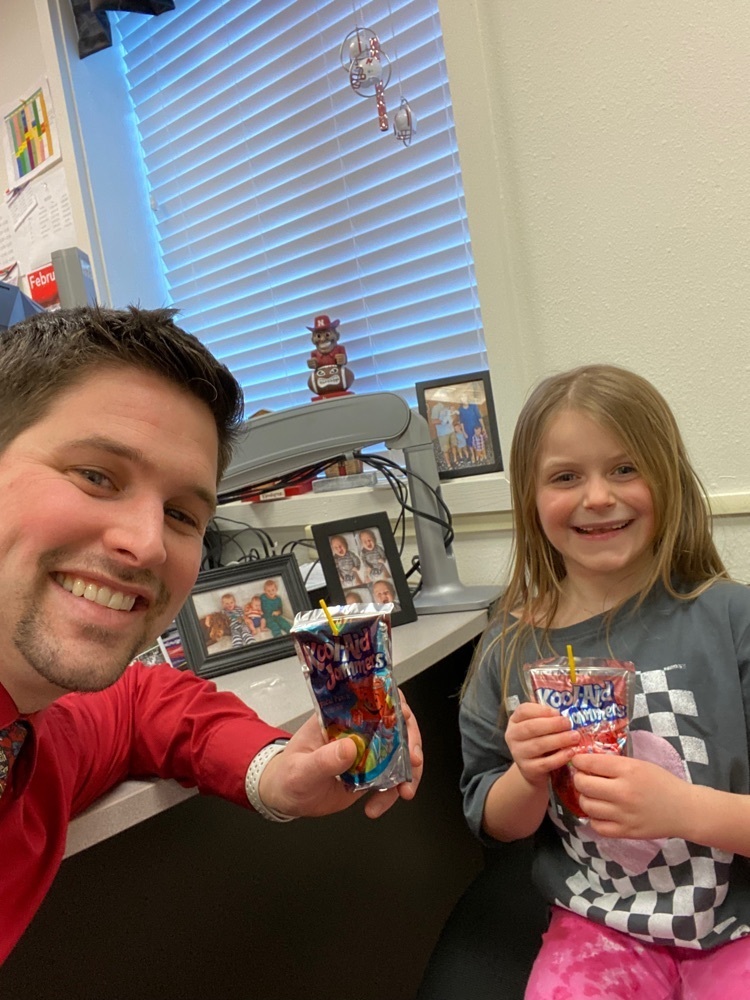 I had a blast taking a juice break! Thank you for choosing your PBIS reward to share a juice with me! Best part of the day!!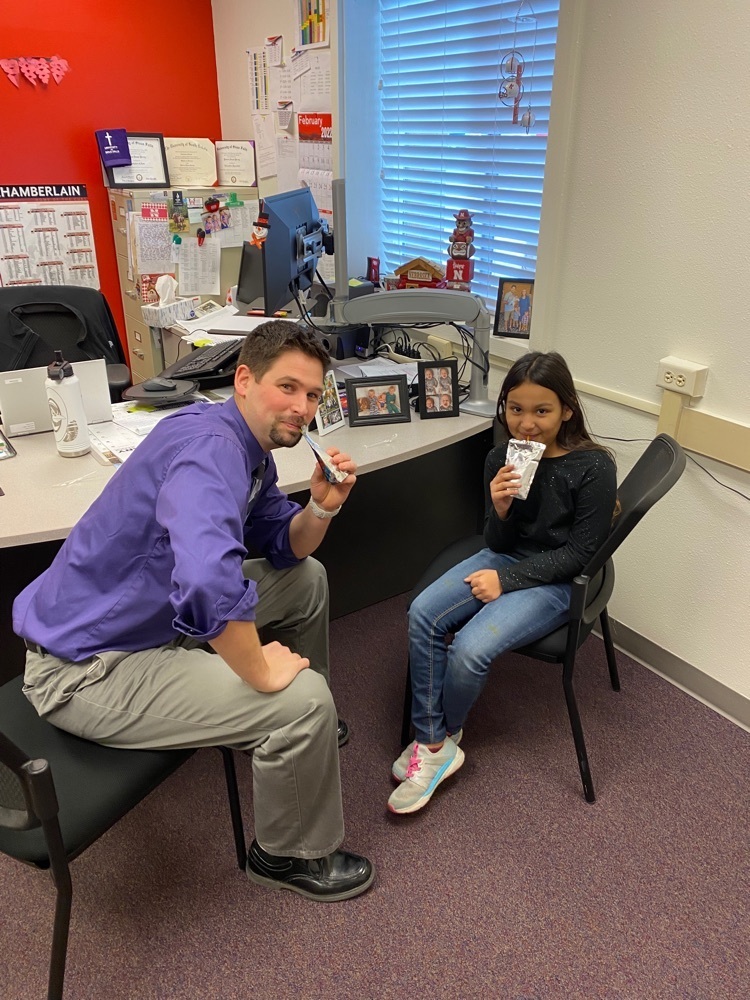 Kindergarten Roundup 2022